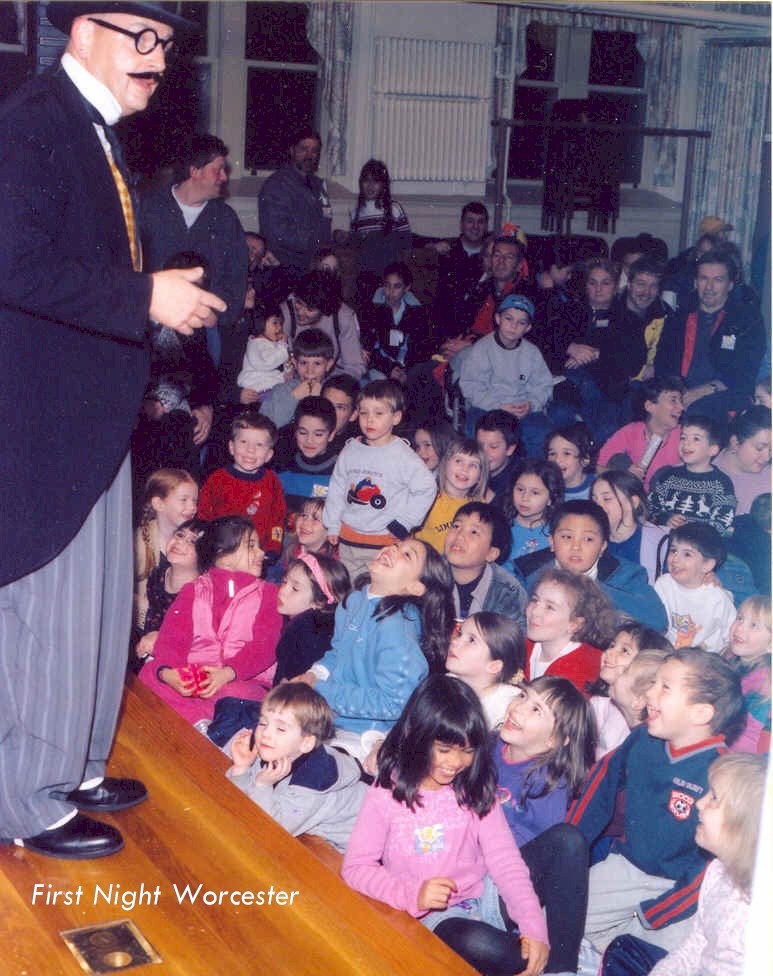 The world is filled with unsolved mystery and eerie illusion. A youthful master of the unknown is John Sullivan, an ebullient personality who dazzles audiences of all ages with dexterous, good-natured deception.
John was born in Worcester, Massachusetts and discovered his love of the art "a few years later" through a chance encounter with a library book on the subject.
Inspired by local magician Steve Dacri and international act Harry Blackstone Jr., John began performing at age 17, wowing his neighbors at children's shows. He has since expanded his repertoire to attract an even wider audience, appealing to the child in all of us.
After school and a multi-year adventure of traveling and working as a chef (his second love), John earned his stripes as salesman and demonstrator in Boston at Hank Lee's Magic Factory, one of the foremost operations of it's kind on the planet.
His first professional gig came at age 24, showcasing his talent at close-up magic as resident magician at the heavily-trafficked Tom Foolery's Eatery in Westborough, Massachusetts, mingling with customers and performing behind the bar and at tableside.
Requests for party and school performances from diners impressed with Sullivan's comic rapport with children led to the development of his kid-show character/act, The Stupendous Mr. Magichead. The "Accidentally Funny Magician" was an immediate hit, and combined with restaurant gigs, transformed Sullivan into a full-time professional at age 27.
For the next 13 years Sullivan made his mark at a dizzying array of venues including corporate and college functions, cocktail parties, trade shows, birthday parties, and the restaurant circuit, three-hours-a-night, five-nights-a-week at numerous local establishments including Legal Seafood Copley in Boston MA, Souvenirs in Marlborough MA, The Lodge at Mt. Wachusett, Reflections in Hudson MA, Edible Rex in Billerica MA, and Yesterdays in Sturbridge MA.
In 1997 John began to focus 100% of his time and effort on his children's performances, a decision which allowed him to develop The Mr. Magichead Show into one of the most surprising, original, and high-energy family acts in the biz.
Though his approach is laced with ample doses of crowd-pleasing buffoonery, John considers his craft seriously. He has functioned as consultant for corporate promotions, teaches a summer school program for gifted children, offers private lessons to aspiring magicians, and manufactures a small line of magician props. One is hard-pressed to find a more personable, well-rounded entertainer.