Reviews of the Worcester MA magician
Worcester MA magician Mr. Magichead in the news
The Worcester MA magician's comedy magic shows reviewed by the Auburn MA Daily (Sept. 20, 2013) and The Worcester (MA) Telegram and Gazette. Other reviews of the Worcester magician include The Milford Town Crier and The Holden Landmark.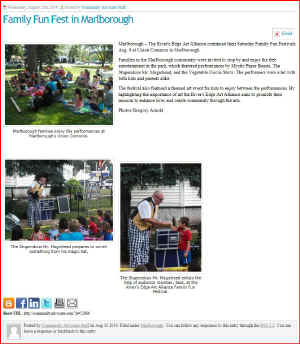 Aug. 9, 2014 in Marlborough MA for River's Edge Arts Alliance Family Fun Festival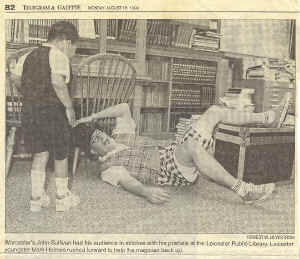 Library magic show in Leicester MA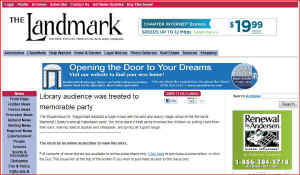 10/26/09 Halloween Party at Richards Memorial Library Paxton MA.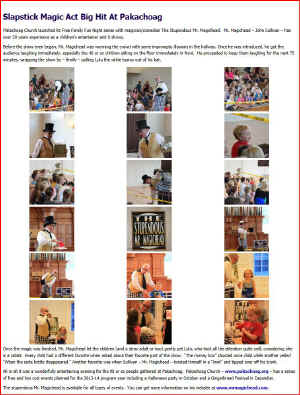 Sept. 20, 2013 in Auburn MA for Pakachoag Church Free Family Fun Night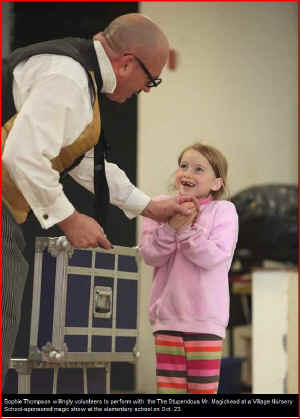 Preschool fundraiser in Harvard. MA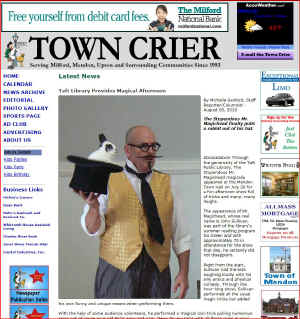 Library magic show Taft Memorial Library Mendon MA.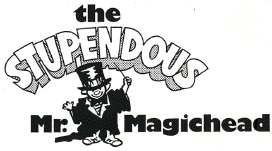 P.O. Box 1201 · Worcester MA · 01613 · PH 508-450-7110 · john@mrmagichead.com
Copyright © 2011 [John Sullivan]. All rights reserved.
Revised: September 05, 2019