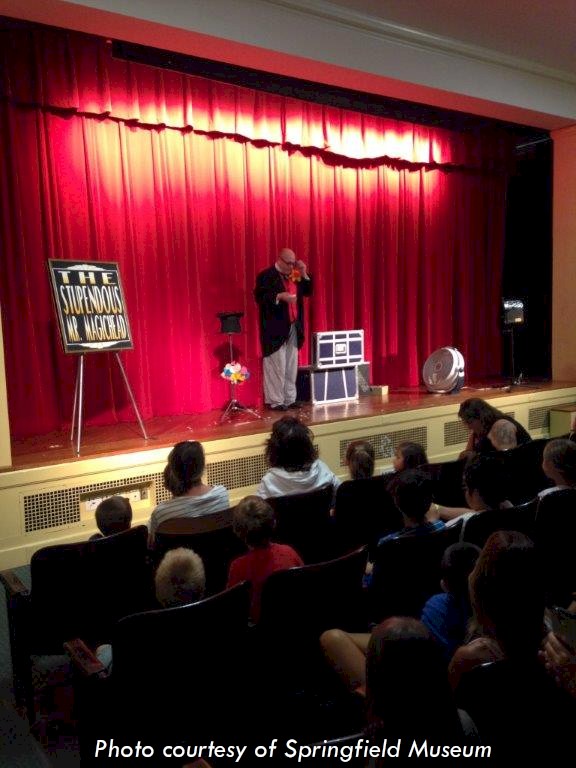 Recent fair, festivals, and club events.
Mr. Magichead received rave reviews at hundreds of area fairs, festivals and schools including most recently on Aug. 16, 2018 for Lowell Summer Music Series - Free Fun for Kids!, July 30, 2018 in Dorchester for BCYF - Leahy Holloran Community Center Summer Camp, Feb. 23, 2018 in Leominster for The Mall at Whitney Field, Feb. 21, 2018 in Plymouth for Old Colony YMCA, March 18, 2018 in Acton for the Acton-Boxborough Family Network, Dec. 31, 2017 in Swampscott for Swampscott Recreation's 1st Night, Oct. 29, 2017 in Marshfield for Marshfield Country Club, Oct. 28, 2017 for Walpole Recreation and Dec. 10, 2017 in Fitchburg for Oak Hill Country Club.
Other recent clients include River's Edge Arts Alliance, The Hermitage Club, Springfield Museum, The Regent Theatre, FIBA Technologies, Killingly Parks and Rec Dept, Sutton Extension Programs, LexFUN!, IBEW Local 96, Northborough Applefest, StonehamBank, Westborough Recreation and Melrose YMCA Summer Camp.
An Accidentally Funny Magician entertaining children ages 4-9 (and kids-at-heart of all ages) at birthday parties, schools and family events in MA, NH, RI, CT, VT and Maine
P.O. Box 1201 · Worcester MA · 01613 · PH 508-450-7110 · john@mrmagichead.com
Copyright © 2011 [John Sullivan]. All rights reserved.
Revised: November 05, 2018
Kid's library magic show Preschool magic show Fair, festival and Parks & Rec magic show Elementary school magic show Cub scout magic show Easter egg magic show Halloween pumpkin fest magic show