Easter Egg Hunt magic shows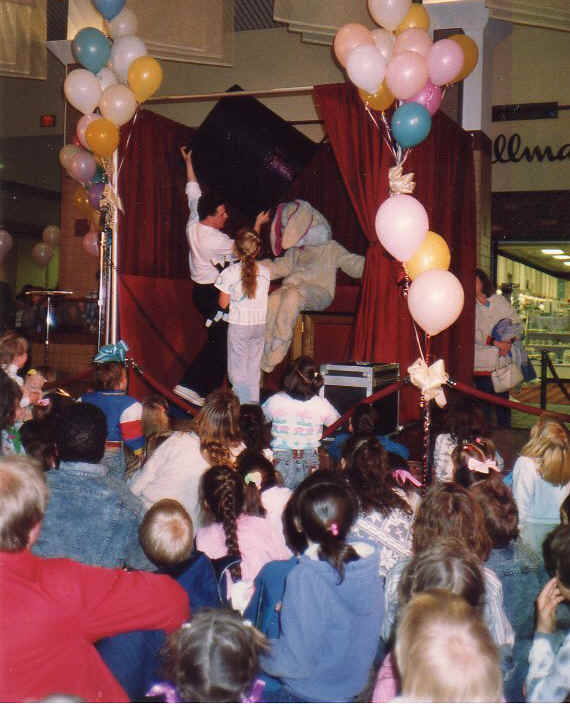 Early mall performance of Mr. Magichead's one-of-a-kind Easter Bunny (magical) appearance.
Easter Egg Hunt Entertainment
Make it a Hoppy Easter this year with a hilarious, amazing and crowd-pleasing appearance by Mr. Magichead, one of the country's funniest children's entertainers. Proven in thousands of performances, this interactive comedy magic show is aimed squarely at ages 3-10 (and their families) and features the hilarious & mind-boggling appearance of (up to) 5 live bunnies!
The Stupendous Mr. Magichead Show may be the perfect children's Easter performance!
Easter Bunny Arrival
As an optional Grand Finale, Mr. Magichead (with the assistance of a youngster from the audience), makes the Easter Bunny magically appear in a giant empty top hat! A delightful kick-off for your Easter festivities, Mr. Magichead's Easter Bunny Appearance has been a proven crowd builder at many top Malls including Auburn Mall, Solomon Pond Mall, Meadow Glen Mall, Square One Mall, Pheasant Lane Mall, Methuen Mall and Crystal Mall.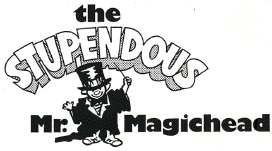 P.O. Box 1201 · Worcester MA · 01613 · PH 508-450-7110 · john@mrmagichead.com
Copyright © 2011 [John Sullivan]. All rights reserved.
Revised: March 02, 2020