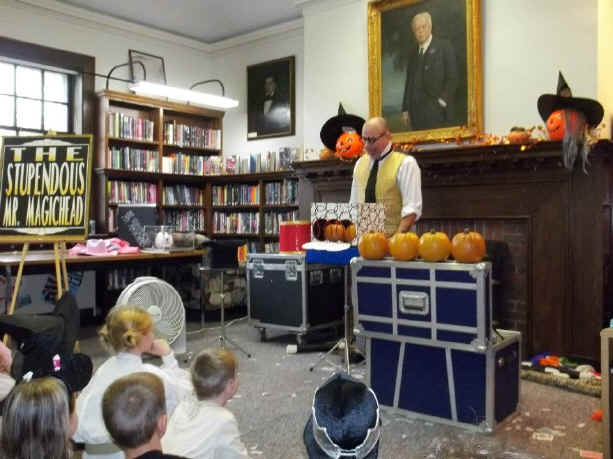 Mr. Magichead's Squash of Mystery
or
Popular Professional Performer Proudly Presents Pleasing Pumpkin Prestidigitation
Book the world's only pumpkin comedy-magic act for your children's Halloween event this year and see your entertainment worries disappear!
See large crowds appear.
See pumpkins appear before your eyes, float, then vanish into thin air and more!
See your audience laughing and smiling like never before.
See yourself looking awesome for bringing in The Stupendous Mr. Magichead.
Pumpkin Act in action - Photos courtesy of Richards Memorial Library